WITCHTIPS & HORRORSCOPES 10/30-11/5/2019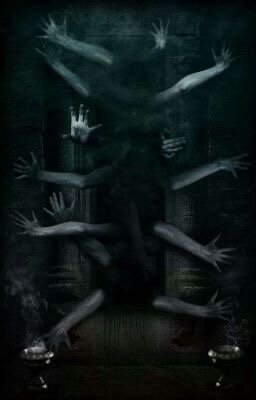 Astrology By: Lisa Stardust for The Hoodwitch 
This week is celestially intense. We kick off the week with Mercury, who's roaming the pre-retrograde zone in Scorpio, conjoining with Venus, who's also in Scorpio, on the 30th. Mercury retrograde officially kicks off on Halloween and Samhain. From October 31st to November 20th, we will be revisiting the story that began on October 11th. Mercury will be moonwalking in transformative Scorpio and will be asking us to make changes within our lives. We will be working with this energy until Mercury clears its post-retrograde shadow on December 7th. On November 2nd, the Scorpio Sun softly connects with the Nodes of Destiny. We will be making fated decisions and choices that may augment the direction of our lives forever. Venus enters Sagittarius on November 1st, adding a philosophical attitude to romance and financial matters. Venus and healing asteroid Chiron, who's retrograde in Aries, will help mend fences and relationships on November 5th. But, later in the day, trouble arises when Mars, who's in Libra, squares off with Pluto, who's in Capricorn. The desire to control situations and others will force us all to let go of old arguments—even if we know we are right and have been wronged. 
Happy Halloween! Happy Samhain! Feliz Dia de los Muertos!   
~Witchtips & HORRORscopes for the Week Ahead~
Aries 
March 21 - April 19
You have become overextended as a result of committing yourself to several projects. Rather than feeling stressed, try to simplify your life. Learn to say "no". This will help you to create boundaries with others. Also, allow you to prioritize your free time. Use this as a reason to revise and augment your schedule (with the incentive of creating balance). You'll find that setting limits gives you time to focus on more important matters—including yourself. 
Taurus 
April 20 - May 20
It's time you change up your routine and experience new adventures. Take an online class that appeals to your personal beliefs. You can choose from a bevy of topics ranging from mindful meditation to astrology. With your brain activated, you'll want to create your own unique philosophy. Others will be motivated by your intellectual openness and drawn to your knowledge. You'll create a new outlook for the world and gain notoriety for your novel ideas.
Gemini 
May 21 - June 20
You've been such a busy bee lately, which was physically wore you out.  While you may want to continue going at top speed, it's important that you slow down. This week, it's necessary (for your mental and physical health) that you  give yourself a much needed break from extra projects and activities (or ask for extensions). Not only will this prove effective in completing your tasks, but your brain and body will thank you too.
Cancer 
June 21 - July 22
A former relationship will re-emerge out of the blue, making you question your heart. Deciding whether or not you should go back down the road already travelled will be challenging. Before you open that door again and ignite old feelings, make sure that you are emotionally ready to revisit this relationship. You may decide it's too hard to go back in time. Weigh your options and think this matter through before surrendering to the past. 
Leo 
July 23 - August 22
First and foremost, it's important that you subdue your dramatic emotions this week. You don't have to create conflict with others to make your point. Projecting your sentiments into others will make matters worse. Try to resolve inner conflicts by journaling. Through this process, you'll be able to understand your motives with greater clarity and consciously work to change your ways. By week's end, you'll have a deeper insight into yourself—which will heighten our confidence. 
Virgo 
August 23 - September 22
You're normally an avid communicator; however, this week you're taking space  away from your emails and text messages with the incentive of focusing all your energy on yourself. You'll feel refreshed by week's end and in the mood to hear all the recent gossip. The only celestial advice is for you to clear with your friends about your need for downtime. After all, it is very much out of character for you to remain quiet. 
Libra 
September 23 - October 22
Open yourself up to spiritual possibilities this week. Although your natural sense of well being may be dependent on your material wealth, it's time to open yourself up to higher minded ideals. This means prefacing your airy intellect over physical desires. Reading books about harmonizing your energies allows you to see the broader scope of life's possibilities. With your views intact, you're going to display more positivity through these upcoming cold autumnal and wintery days. 
Scorpio 
October 23 - November 21
Your mind will expand through intellectual conversations 
Your open mindedness and curiosity will not only leave an impression at work, but also other areas, like between the sheets (it's a great time to practice manifesting through sex magic). Your friends will be impressed by your newfound playfully assertive manner. You'll be seen as a fierce force to be reckoned with—which will no doubt be admired by others. The power to success is within you—embrace it! 
Sagittarius 
November 22 - December 21
A financial windfall may leave you wishing you had saved more money in your rainy day fund. Rather than stress over your lack of financial security, revamp your bank account with magic. It's time you got a money tree to aid in adding luck and prosperity to your wallet. Add a nickel to the bottom of the plant (in the soil) to ensure wealth as the tree grows. Financial success and well-being will come soon.
Capricorn 
December 22 - January 19
Revise an old passion project this week. Keep it precious, sacred, and close to your heart—don't share it with others to avoid negative criticisms. This way, you can manifest your desires and dreams with positivity. Your activities don't have to be super flashy or over the top. You can simply take a cooking or yoga class, join a book club, or knit a scarf. Anything that keeps you happy, busy, and engaged is advisable. 
Aquarius 
January 20 - February 18
Worried about getting a return on the fruits of your labor? This week, try to take a breath when your temperature is rising at work. Practice Kundalini techniques, such as Breath of Fire, to calm frustrations. By rapidly and rhythmically breathing, you'll be able to reduce stress and induce calmness within. You'll thank yourself for trying out this method later, when you're recognized by your peers and  colleagues for keeping calm when times were tough.
Pisces
February 19 - March 20
Confrontation may be a challenge for you, as you hate to argue with others (especially romantic interests or people who belong to your inner social circle). Don't be afraid to be direct and express your feelings. Chances are, your counterpart will respect your assertions and want to work out the matter. Your charm will help you navigate through this situation, even helping you to mend the issue gracefully. Your sensible nature will help mend fences.
---