WITCHTIPS & HOROSCOPES 4/8-4/14/2020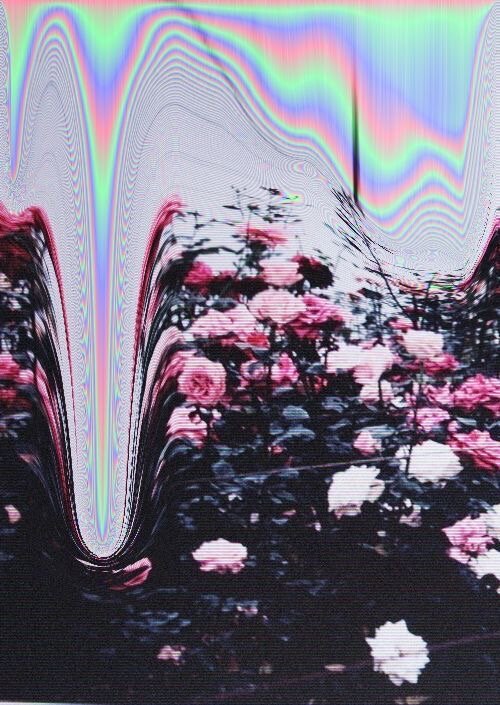 Astrology by Lisa Stardust
 WITCHTIPS
This week kicks off with Venus slowing down, as it enters its pre-retrograde shadow on the 9th (the retrograde officially begins on May 13th). We'll start to rethink and analyze matters of the heart and reassess our finances at this time. Most importantly, it's a call to self-care. Sleep the extra hour, take a luxurious bath, and give yourself extra TLC. We will be given the chance to make amends with others when Venus, who's currently in Gemini, connects with Chiron, who's in Aries, on April 10th. Mercury enters impetuous Aries on the 11th, sparking our need to take action around understanding ourselves and others. Later in the day, Mercury meets up with Saturn, who's in Aquarius, adding a grounding energy to our passions. The 12th is quite intense, as Mercury squares the Nodes of Destiny, making us feel anxious and uncertain. Our fears may get the best of us on the 14th, when the Aries Sun and Pluto, who's in Capricorn, share a frustrating energy. However, the Last Quarter Moon in Capricorn on the 14th will squash our phobias and bring us back to reality. 
Aries 
March 21 - April 19
This week brings power struggles and frustrations to light, as you feel as though others are trying to overshadow your successes. Before arguing or fighting back, try to find the real reason why you aren't getting along with your peers. Once you realize the truth of the matter, you'll opt to take a step back and focus your energies elsewhere. After all, not having the last word IS having the last word in most situations. 
Taurus 
April 20 - May 20
The collective energy is intense, which is why you're looking to find unique ways in which you can zen out this week. Join a remote sound bath or a mindful meditation to relax your heart and mind during these hard times. Your anxieties and stresses will melt away and allow you to be present for others (which is important now). You'll be inspired to pay it forward and help others calm down, if only momentarily. 
Gemini 
May 21 - June 20
No judgement, but you haven't been the most supportive friend lately because you have been understandably consumed with your own problems at the moment. This week, you should reach out to your squad and connect with them one-on-one. They'll be happy that you took the time to call and check-in with them. And, you'll be glad to have spoken to them. As a result, you will all feel less alone and part of a community. 
Cancer 
June 21 - July 22
With great power comes great responsibility. You are a pillar of society and respected amongst your peers — all the more reason for you to use your platform for a higher purpose. Choose a charity (or a few) that you feel connected to. Use your social media and all of your contacts to help raise money for healthcare workers, hospitals, and those in need of food or shelter. Be the change we all need now. 
Leo 
July 23 - August 22
Compromising is essential. Don't let your ego get in your way. Although you prefer to be #1 at everything you do, you're finding that the only way to achieve your goals is to collaborate with others — even people you've had issues with in the past. Letting go of old grievances and aligning with another will help you to reach a bigger audience. This will allow you to let your inspiring words be heard. 
Virgo 
August 23 - September 22
Being that your life is now on pause, you can spend more time thinking about what you want from life and how you want to pursue your dreams. Take time out from your daily routine and make a list highlighting your future goals. Don't hold back! Embrace and list every dream you've always wanted, but have been too afraid to achieve. Now is the time to go after your deepest visions and ignite your passions. 
Libra 
September 23 - October 22
Your personal views are shifting, as a result of current events. Yourcheart is growing and focusing more on humanitarian endeavors. Bringing awareness to others is more important than ever, and you're on the frontlines connecting to those in need. You're not only speaking up for others, but you are  actually doing the work needed to help others by volunteering your time to buy groceries for those who are unable to and by transporting medical supplies. 
Scorpio 
October 23 - November 21
You're a master at understanding and accepting taboo topics. This is why it's time you opened up the minds of others by discussing controversial matters freely. Allowing your inner and truest voice to be heard is essential now. You'll blaze the path for people in the future to discuss their feelings without hesitation. You will inspire and motivate others to talk about their secrets and clandestine activities without judgement, allowing their voice to be heard. 
Sagittarius 
November 22 - December 21
It's time you get creative and find inventive ways to grow your budding empire. This will require you to revisit a childhood hobby or interest that you've always wanted to pursue and haven't had the time to until now. Use this time to plan the upcoming steps required to pursue your goals. With care, you can implement the visions you desire into reality. Will you succeed? Of course you will! Luck is on your side. 
Capricorn 
December 22 - January 19
You may be upset when a romantic connection comes to an abrupt pause midweek. Don't despair! Your relationship is just on ice for the time being. All will resume by the end of the week, when you're more in the mood for love. The reason being for your aloofness, is that you need to take a breather from others and focus on yourself. After all, you need to take time for you to heal now. 
Aquarius 
January 20 - February 18
A former flame may pop up out of the blue, looking to reconnect. While you may want to respond right away to their messages, take a moment and think about the consequences of reopening the door to the past. Don't tread lightly before responding. Give it a lot of consideration and thought, as it may cause old wounds to resurface. If you choose to talk to them, keep your personal boundaries intact during the conversation. 
Pisces 
February 19 - March 20
You are in the mood for love, which is a wonderfully shocking news (especially to you). Your romantic sentiments and notions can work, as long as you set boundaries for yourself (ie: not losing sight of work and other ventures currently at play) and don't get swept away in the currents. Giving TLC to your one and only love can heal and soothe you now. In return, you'll get the support and tenderness you need. 
---