WITCHTIPS AND HOROSCOPES 7/24-7/30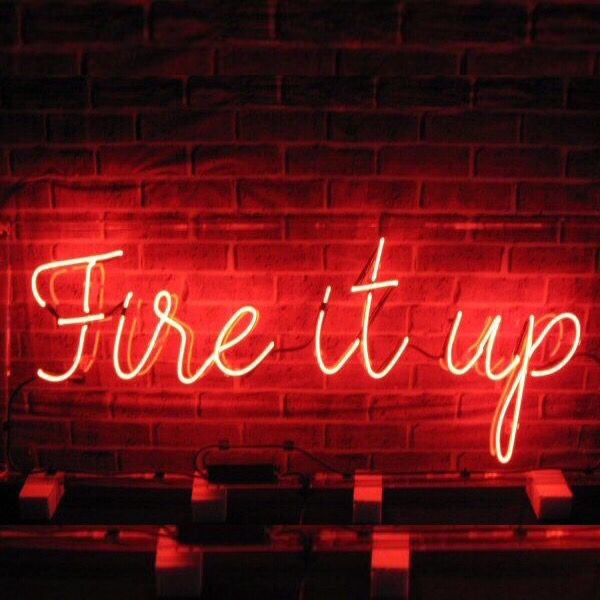 We kick off this week with magical and lovely cosmic energy. Mercury retrograde and tender Venus link up in sentimental Cancer on the 24th, which will give us the desire to express our deepest emotions with others.The following day, eclipse season ends under the Last Quarter Moon in Taurus. Also on the 25th, we will get a soft push from Mars, who is fired up in Leo, and Jupiter, who is retrograde in Sagittarius. Mars and Jupiter retrograde will allow us to take action on a bigger scale and see the errors of our ways. Venus enters flamboyant Leo July 27th, setting the stage for big emotional declarations of the heart. The Leo Sun connects with healing asteroid Chiron, who is  retrograde in Aries, on the 28th giving us the opportunity to heal our post eclipse scars. We end the week with the Sun squaring off with rebellious Uranus, who is currently in Taurus, July 29th. The Sun and Uranus will allow us to see matters with a fresh perspective, even pushing us to stand up for ourselves—no matter the cost. 




Aries 
March 21-April 19
Being an innovator and leader of the zodiac has its benefits at times. But, sometimes it can be overwhelming as others are constantly looking to you for advice and comfort. Although you may offer them a helping hand, taking on the problems of others requires patience and time—which you may not always have. Setting boundaries with the amount of support and energy you give to those in need is a challenge you must overcome this week. Saying "no" won't be an obstacle. However, learning when to disengage with the daily drama brought on to you by others will be tough. 
Taurus 
April 20-May 20
Unfortunately all actions have consequences. While you may not be the one at fault, you are catching others in lies which may disrupt your emotional well being. No one likes to play detective. In fact, it can make one feel slightly manic trying to sort through deceptions (especially when it's a constant factor in relationships). Trusting your intuition is essential this week. While you may not be able to "prove" the truth of the matter, you will be able to rely on your second sights. Don't ignore your instincts—your gut feelings can offer sound advice and resolution to any situation.
Gemini 
May 21-June 20
Honestly expressing your sentimental heart is a task you rarely take on, as you tend to hide your emotions from others. But, this week you are stepping out from behind the emotional curtain and letting your "special" someone know how you feel about the relationship. While this may seem like a grand idea in the moment, be prepared to fight for the chance to express yourself. You may feel as though you are being ignored in the conversation. Rather than sending a long winded message, cut straight to the heart of the matter. Be direct to ensure you are heard.
Cancer 
June 21-July 22
For the past month you've been engaged in power struggles within partnerships, all of which have caused more anxiety and heartbreak than you deserve. This week, you are letting go of the imbalances with others and focussing on yourself. Taking back your power will motivate you to focus your energies on yourself. You will also come to see that you don't need toxic energies in your life—forcing you to let go (if only temporarily) of those who do not treat you with the respect that you deserve. Give yourself a much needed emotional rest this week to revive your spirit. 
Leo 
July 23-Aug. 22
You've been trying to change your ways—which hasn't been easy, as you're a lion of habit and you may not fully believe in the spiritual endeavor you've chosen. You don't have to be committed to all of these beliefs. You can pick and choose the ideas you choose to believe in, to ensure they adhere to your lifestyle. Reforming your mind and heart is hard. But, it can be done if you open yourself up to a bigger mindset. Encourage yourself to push your goals and mind to a higher vibe in order to obtain the spiritual knowledge you crave.




Virgo 
Aug. 23-Sept. 22
Lately, love has proven to be a rocky road making you want to run away and hide from all of your partners. This issue stems from your desire to passively assert yourself, which to you means being emotionally vague and uncommitted. While you may feel as though some matters are better left undiscussed and unsaid, it's not serving the best interest of your relationships. Try to discuss your feelings and intentions with others to help elevate friendships. You can restore and revive all relationships if you step out of your emotional comfort zone. Don't be scared to speak your mind.
Libra 
Sept. 23-Oct. 22
Trying to find a balance between work and family life has been a challenge. Unfortunately, it hasn't gotten any easier. You are caught in a vicious cycle of working hard to ensure success and financial freedom without thinking of how it's affecting others. This is causing stresses to form with others. Not being present with friends and family is causing a strain on your relationships. Spend time with your loved ones this week and less time checking your email after work hours. Live in the moment more without worldly pressures breathing down your back. You may even have fun playing hooky.




Scorpio
Oct. 23-Nov. 21
The world is your oyster this week and you are in a position to take on all the opportunities that life has to offer. Prepare yourself for an eye-opening week filled with enchantment and surprises—all of which will elevate your mind, body, and spirit. Wonderful projects may come your way (by chance), giving you the chance to assert your visions and goals—and also elevate your status. Say "yes" to all endeavors that fall in your lap and be open to all possibilities that float your way. The universe is gifting you success and fame this week—claim it as your own.
Sagittarius 
Nov. 22-Dec. 21
You've been searching for a cause to believe in. But, finding the right higher minded activity may prove challenging, as you are in the mood to create your own faith. This means you are picking and choosing ideology from different systems to mash them up into your own belief system. All of which may be confusing to those in your inner circle because you are really creating rules and regulations that really just suit your needs. You may have an extremely hard time explaining your credences, which will cause tensions to rise within relationships as they seem flippant to others. 
Capricorn 
Dec. 22-Jan. 19
This week you are resolving problems that have been plaguing your mind. While you may find it hard to choose the right words to express yourself to others, you will be able to let them know how you feel—even if you have to use vague or energetic terms. You're not interested in arguing, but you are more concerned with not being played a fool more than anything else. By the end of the week you will feel a little taxed by the situation. However, the matter will come to a close, making you feel lighter and freer to move on. 
Aquarius 
Jan. 20-Feb. 18
This week calls for you to have some much needed rest and relaxation. You've been going full speed for a while and you need to restore your batteries. This will require you to unplug for a while from worldly stresses. Try to connect to your body and mind through meditation. Pause and reflect. Give yourself a break from the daily grind and have a "you" day filled with pampering. Only then will you be able to work through frustrations and anxieties within. Allow yourself time to heal and strengthen your mind in order to be the best version of yourself. 
Pieces 
Feb. 19-March 20
You're spending most of this week revisiting former friendships and lovers. This means you are assessing and discussing the dynamic you had in the past with others. It may be hard not to resuscitate and resurrect past relationships now, as you are tempted to connect with your glory days. Make sure you understand that the past is in the past and cannot be relived in the present. As tempting as it may be to stir up past sentiments, be aware of the emotional havoc it can bring to your current life and relationships. Is really worth all the unnecessary drama?
---