What Weed Strain Aligns With Your Zodiac Sign?
By: Bri Luna and Lisa Stardust 
Duh, because it's 4:20 on 4/20. Enjoy! 
(No introduction or explanation necessary).
Aries 


Pineapple Express - hybrid
This fruity strain will give you a boost of energy and add sparks of creative insights to your vibe. 
Taurus
Purple Punch - Indica
Smells like grape candy, warm blueberry muffins and packs a punch to the mind and body. This is the perfect taurus vibe and is a great after dinner strain.
Gemini 
Obama Kush - Indica dominant hybrid
This light and airy strain will help evolve your mindfulness and bring relaxation your way. 
Cancer 
Purple Haze - sativa
You have to venture out of the tried and true, which is why Purple Haze (a classic) will be your constant stress zapper for years to come. 
Leo 
Lemon Haze - Sativa
This strain is a happy, sunny, social strain that smells of fresh peeled lemons! an energetic boost bust much like Leo's bold style.
Virgo 
9 Pound Hammer - indica
Your mind will become clear and stop over analyzing. Also, your body will feel stress free. 
Libra 
Plushberry - Indica
This strain not only tastes like sweet fruits, but it also will center your thoughts and energy. 





Scorpio 
Ghost Train Haze- sativa
This strong strain will take your mind to deep and intense places. Like you, a little hit of Ghost Train Haze goes a long way. 
Sagittarius 
Gelato - hybrid
Since you never do anything halfway, Gelato is the strain we suggest to rock your body and mind to 100% chill. 
Capricorn 
Sour Diesel - Sativa
Capricorn has got sh*t to do and can't be bothered with a heady lethargic weed. This strain is invigorating and fast acting to help you achieve all your boss witch goals stress free and without slacking off.
Aquarius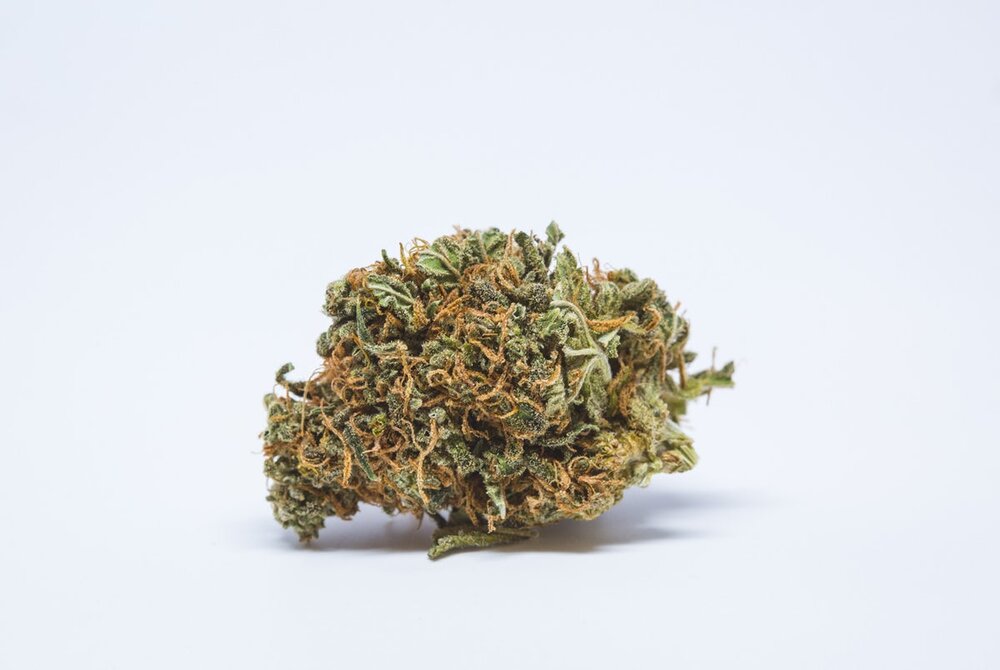 Willy's Wonder - Indica
You'll feel a sense of euphoria from this rare strain of weed, which will clear your head. 
Pisces 
Alien OG - Hybrid
This strain is a heavy hitting and heady psychedelic buzz. Perfect for enhancing creativity and a dreamy euphoric awakening.
---